Office Hours
Monday - Friday 11:30 AM - 1:30 PM
Saturday Closed
Access Hours
Our Office is located at 1507 W. Church Street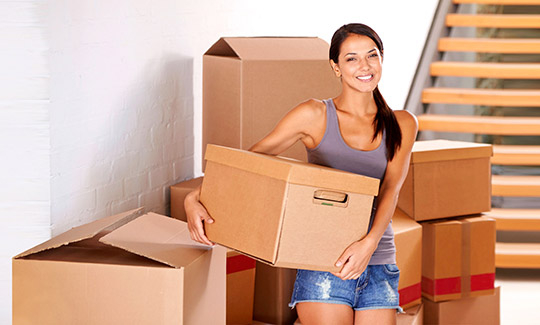 It can be difficult finding a reliable, affordable, and secure storage facility in your neighborhood. Safe Storage is your best option if you live in the Carlsbad area. We're like a second home to our Carlsbad customers with quality units, affordable rates, and outstanding customer service.
We offer enclosed and outdoor storage so that our tenants are able to store boats, RVs, trailers, clothing, seasonal items, documents, antiques, and much more. No matter what you intend to store, our facility is always safe and sound with computerized gate access and 360 perimeter fencing.
Contact us if you have questions or need assistance.
Storage Units in Carlsbad, NM
Safe Storage is located on Mermod Street in Carlsbad, New Mexico. Our facility is located in between West Texas Street and West Fox Street. We're about 3 miles away from New Mexico State University at Carlsbad, Living Desert State Park and minutes from Christmas on the Pecos.
Check Out What Our Customers Are Saying
From downtown Carlsbad, NM:
Head north on N Canal St toward W Stevens St

Turn left onto W Church St

Turn left onto N 1st St

Turn left onto W Texas St

Safe Storage will be on the right
Take N Canal St to W Pierce St in Carlsbad

Head north on Gwenda Dr toward Kathryn Ave

Continue straight onto Kathryn Ave

Turn left onto Patricia Dr

Patricia Dr turns right and becomes Sarrah St

Turn left onto N Canal St

Turn right onto W Pierce St

Turn right to stay on W Pierce St

Follow N Mesa, W Church St and N 1st St to W Texas St

Turn left onto N Mesa

Turn right onto W Church St

Turn left onto N 1st St

Turn left onto W Texas St

Safe Storage will be on the right
Head east on NM-7 E toward Sands Dr

Turn left onto US-180 E/US-62 E

Take Boyd Dr, Radio Blvd and Standpipe Rd to W Texas St

Turn left toward Boyd Dr

Continue onto Boyd Dr

Turn left onto Monterey St

Continue onto Radio Blvd

Turn right onto Standpipe Rd

Continue onto S 6th St

Turn right onto W Texas St

Safe Storage will be on the right
Head south on US Hwy 285 S

Turn right onto NM-524 E/N Happy Valley Rd

Turn left onto W Texas St

Safe Storage will be on the right